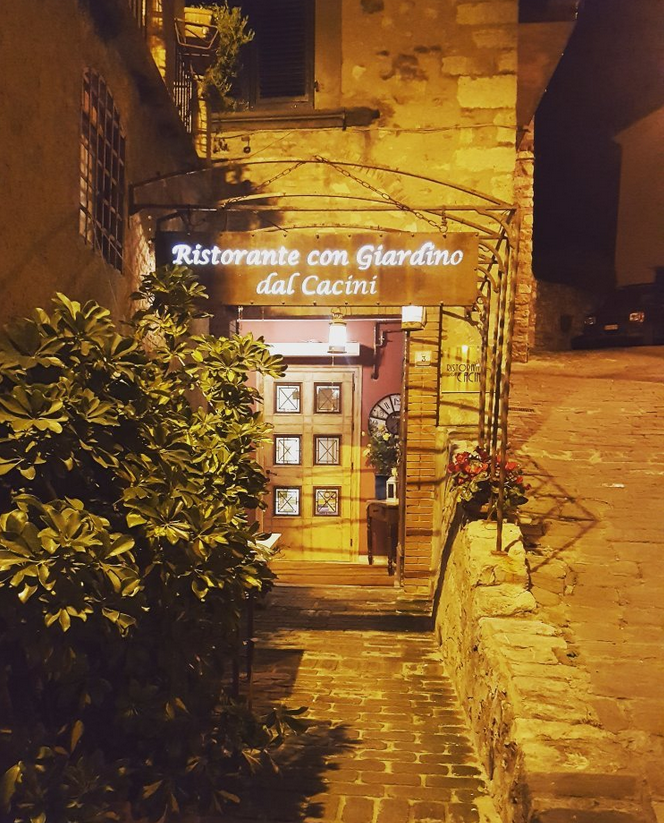 Come eat with us, and we will ensure that you leave happy. It is more than our intent, it is our mission! Enter the door of our 15th century building, step into our dining room or terrace, and you will experience the magic of "Dal Cacini". You will see first-hand that we consider you not our costumers, but truly our guests.
How does our menu work? It is simple, we offer a set menu, all fish-based. To make your life simple, and to showcase the freshest fish, the menu is pre-set with appetizers, fish-based pastas, and a fish entree. And desert, if you would like. Of course, you can choose to have a shorter menu, and we encourage you to pick from our outstanding wine selection. We take care of the rest, while you enjoy the restful atmosphere and you peek down to the seaside, or contemplate the medieval walls of the town. Do ask us about the food we serve, the wine, or the town, we delight in making our guests feel at home.
We understand of course that some of you want to have a larger choice of menu items, or prefer a menu that is not fish-centric. We are sorry that our restaurant is not a good fit for you, we wish you nonetheless a great stay in our town and land.